Naturism
Parks
Contact
As an Athena member you receive every three months our beautiful magazine about naturism, our parks, lifestyle and travel.
Camping
Here, we zoom in on what is happening at our parks. You will meet enthusiastic campers and get tips for beautiful walking and cycling routes.
Travel
We would like to inspire you for naturist destinations all over Europe. Nick and Lins from Naked Wanderings provide an interesting column each time.
Lifestyle
Naturism is more than just walking around naked. It is a lifestyle where respect for yourself, others and nature are central. But above all it is fun, relaxing and liberating.
Become a member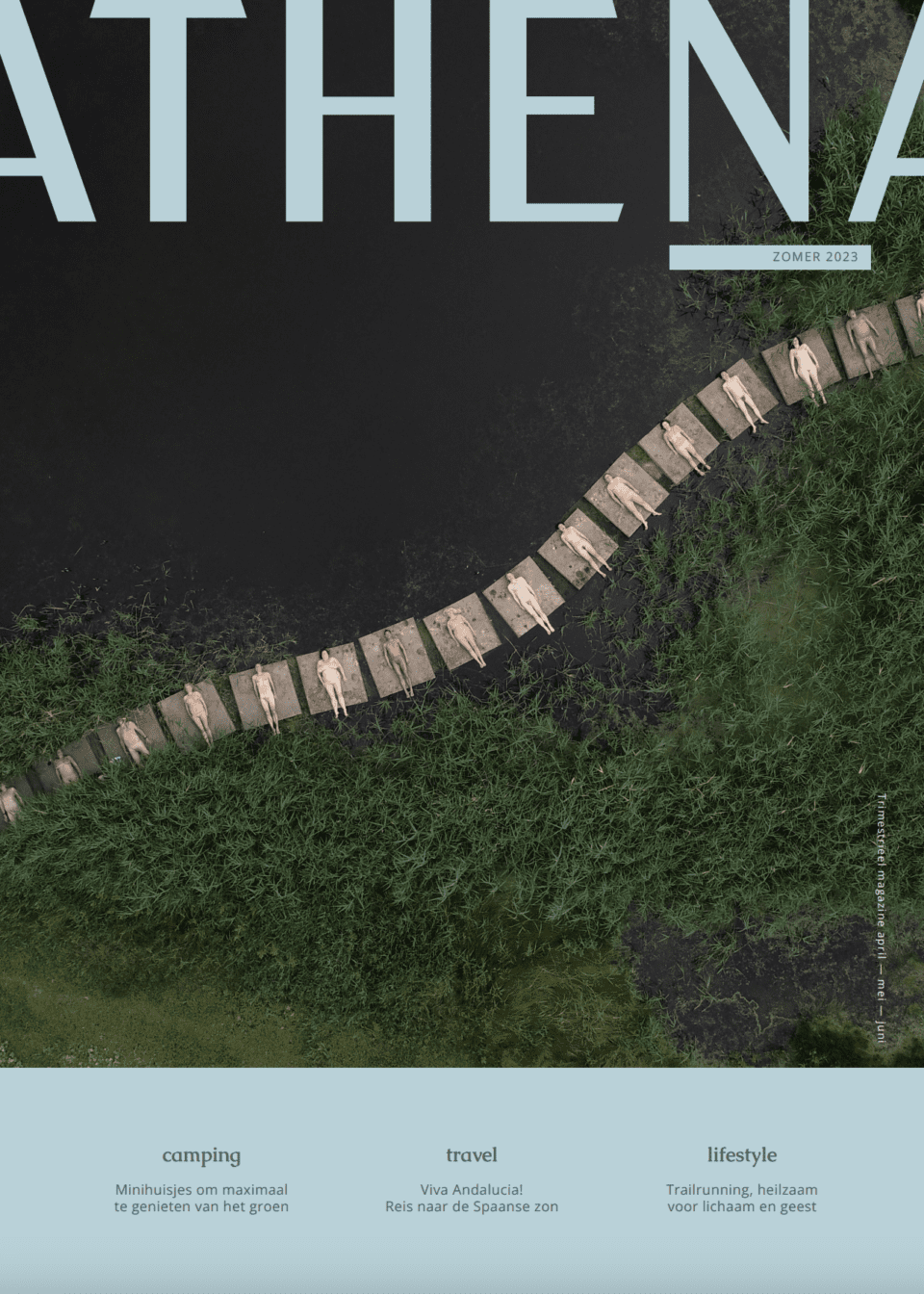 Athena magazine summer 2023
CAMPING
Our grand plans with mini houses
Looking inside the home of Leen, Thomas, Sterre and Juul
Did you know that ...
Relax to the max and all year round
Trailrunning in Malmedy (near Le Perron)
TRAVEL
Finca Johanna a small naturist paradise in the heart of Andalusia
the hotspots of Andalusia
Domaine du Coq Rouge in the green Corrèze eco-friendly, original and cosy
Column Naked Wanderings: South Africa's rare nude beaches
LIFESTYLE
I go outside to play and take ...
Heavenly nudity, how nudity, nature and a drone go together figuratively
Trailrunning bye bye asphalt!
Five questions to ... Frank Janssens
The Boskeelen burger à la Athena Ossendrecht
"Summer hats, summer freckles, summer greetings."
- Fons